Registration Fees
The registration fee covers: bus transport from/to Prague | welcome reception | coffee breaks | printed proceedings | conference dinner | lunches | social events
*Accompanying person fee covers the welcome reception, the conference dinner, other social program (incl. the excursion with BBQ) and the transport from Prague to Třeboň and back It does not cover lunches and coffee breaks.
Cancelation policy
Cancellation before April 30, 2018: full refund of the registration fee
Cancellation from May 1, 2018 till May 30: 50% refund of the fee
Cancellation after May 30, 2018: no refund
To pay the registraton fee, proceed to the payment gateway.
Venue
The overview map with highlighted spots can be found here.
The workshop will be held in the castle Třeboň in South Bohemia. The Trebon Castle is one of the largest castle complexes in the Czech Republic. A Renaissance Chateau was built on the site of the original gothic castle by the Lords of Rozmberk between 1562 – 1611. In 1660, the castle was acquired by the Schwarzenbergs, a significant noble family who contributed the baroque extension in the outer courtyard of the castle. The Schwarzenberg family owned the castle until 1940, when the property was seized by the Gestapo. The State Castle of Trebon was declared a National Cultural Monument of the Czech Republic in 2001.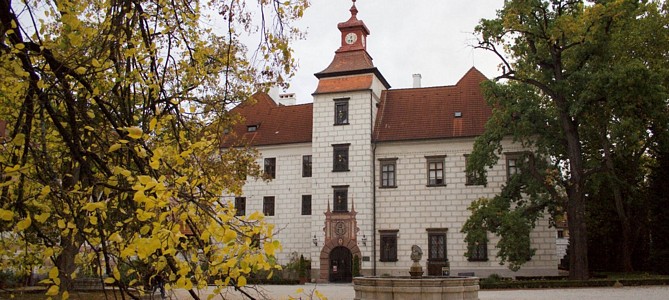 The town of Třeboň, which originated in the 12th century, is situated on the hilly landscape of South Bohemia. The spa, the Renaissance chateau with attached parks and the large artificial lake, Svět, create an attractive complex with unique diversity. Deep forests and a number of colorful artificial lakes add up to a beautiful landscape. The whole region is a protected area and a biosphere reserve of UNESCO. The landscape has been cultivated for centuries from the original swamps and peat bogs. The Třeboň area is also the traditional area for fish farming, mainly the famous Třeboň carps.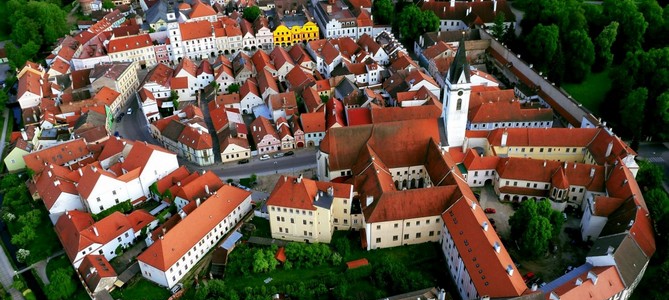 Address
State Chateau Třeboň
Zámek 115
379 01 Třeboň
Czech Republic
Conference dinner
The conference dinner will take place At Kelly's Tavern.